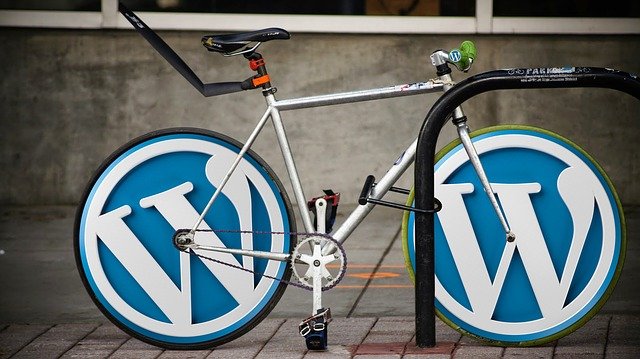 A large proportion of websites today use a form of the open-sourced WordPress as the building blocks. Some estimate that over 60 million websites were started with this wildly popular now website building service.
WordPress Was First Developed for Blog Websites & Was Based on an Earlier Website Building Model
Originally, WordPress was developed to handle blog-style websites. Since this system requires little to no knowledge of computer code, it has transcended its original purpose and can be found on all sorts of business and personal websites today.
In the early 2000's, a young college student named Matt Mullenweg created a personal blog where he could share photos from a trip. He used b2 aka cafelog to do this, but the original designers of that system stopped developing new versions and updates.
A Small Project Became a Popular Open-Sourced Website Design Tool for Many Worldwide
In 2003, Matt Mullenweg was considering using the original b2 cafelog version to create a new website build project but had questions regarding those small details like security and how to make the program simple.
Another website building genius named Mike Little got on board, and these enthusiastic individuals launched their new product after fixing some already known b2 technical issues.
The reason for this project was a commitment by the early developers to find an easy and faster way for everyday bloggers and other people using the Internet to promote their interests or business without the need for special skills like coding.
Special Features That the Original WordPress Provided
Some of the early features that were included in the original WordPress included a plugin type architectural base and template systems that could be built upon and expanded. Today, some estimate that over 40% of the upper leading 10 million websites in existence today use this system, and that number grows higher every day.
A Breakdown of Some Benefits of Using WordPress Explained
WordPress has its share of benefits and potential problems. Here are just a few of the stated benefits.
Ease of Use by Non-Computer Experts
When a traditional website becomes outdated, you usually would need computer programing expertise to update the pages with fresh and new content. With WordPress, you can update anytime without needing to know these complex processes.
Scalability
Scalability is necessary for most any business website. This program allows the business to add images, content and pages without hassles.
Flexible
In the past year, many businesses were unable to keep up with their ongoing company website if they did not have access to an expert computer coder or support system. Those with WordPress were more likely to have weathered this time period with little trouble from their home or other mobile devices.
Offers Plugins to Increase Website Functionality Over Time
WordPress comes with hundreds of different plugins that increase a websites functionality over time without having to start over from scratch. This is probably one of the best features. As a business expands and evolves, there are plugins for shopping carts, SEO add-ons and photo galleries among many others.
Helps Websites Rank Higher with SEO Enhancement
SEO related features are built into most WordPress design features. This allows businesses to rank higher for increased brand recognition, sales and more.
Cost-Effective & Takes Little Time to Setup
Since there is no need to hire an expensive computer programmer to upgrade or change your webpages, WordPress is cost-effective and requires little time to setup and maintain. It is easy to find knowledgeable WordPress Support Services when needed.
Includes Lots of Changeable Design Themes
Another perk is the many beautiful and versatile design themes this program has available to change up the website look instantly.
Save even more with expert website support from DoubleDome Digital Marketing.
DoubleDome is a group of WordPress Web Designers and WordPress Support Experts based in Atlanta Georgia. Founded in 2000, DoubleDome offers 14 digital marketing services to clients across the country. Want to know how well your website is performing? Get A Free WordPress Website Scan for Speed, Security, Mobile Friendliness, & SEO Quality. Need help with your WordPress website? Get 24/7 Speed & Security Monitoring, Daily Backups, Upgrades, & UNLIMITED Technical Support with our WordPress Website Support Services.