By Jim Clanin
Ecommerce platform Magento, maker of Magento Go and ProStores, both online services that let small and medium sized retailers build their own online stores to sell products and services online, announced July 1 that the company will be shutting down both online services early next year. Magento is owned by eBay Inc.
Small businesses have until February 1, 2015 to move their online stores to a new service provider. The change will affect approximately 10,000 small businesses that use the services to run their online stores.
According to both Magento Go and ProStores websites, neither platform is allowing new Magento Go or ProStores accounts. EBay Inc. also made an announcement that the companies small business e-commerce products Magento Go and ProStores will be shutting down. Magento was purchased in 2011 by eBay for more than $180 million.
Where do retailers go now?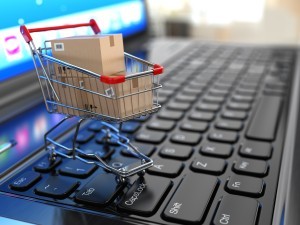 To help the Magento Go and ProStores retailers migrate their stores to new service providers, Magento has partnered with Bigcommerce, another e-commerce technology platform, to help transition the small businesses to the Bigcommerce platform if they chose. Bigcommerce isn't the only option, however.
There are benefits of using Bigcommerce software for ecommerce sales, but there are also benefits of businesses having a custom ecommerce website. A custom e-commerce site allows businesses to be in control of all design elements, add-on modules and integration with third-party applications.
Working with an experienced eCommerce website developer like DoubleDome Web Technologies who knows and understands Ecommerce Website Design, ecommerce functionality, programming, and search engine optimization can create a custom ecommerce website that can work and function any way a business wants. Custom ecommerce websites can look how a business owner wants, sell products how they want, and display products and features any way they want.
Why the shutdown?
Magento told customers in an email that the decision to shut down the products "was not an easy decision and we understand it may not be welcome news." Magento will be focusing on its products for larger retailers – Magento Enterprise Edition and Magento Community Edition. The company will also focus on its next generation platform Magento 2, also geared towards larger e-retailers.
What do retailers need to do?
Magento provided merchants seven months to prepare for the shutdown and to transition their stores. Magento has provided guides on both product websites and a Migration Center that provides additional information for users to help them move their businesses to other platforms.
The February 2015 shutdown gives merchants the flexibility to get through the busy holiday shopping season before they are forced to migrate to a new service provider. Until then, the Magento Pro and ProStores will continue to operate and perform regularly. Magento will also provide customer support to help e-retailers effected by the change with transitioning their stores to new platforms.
Retailers don't have to wait until the holidays to migrate their platforms, however. They can begin migrating now, or looking for a new service provider. Retailers can begin considering their options today by looking at the benefits of using providers like Bigcommerce, or consider using a custom e-commerce website provider like DoubleDome Web Technologies.
Read more about: Three Ways To Spruce Up Your Website And Get More Business