In a recent survey, researchers discovered that humans prefer talking to other humans instead of interactive voice systems or automated machines, especially when interacting with Ecommerce. The findings were reported by Clutch, a B2B rating firm.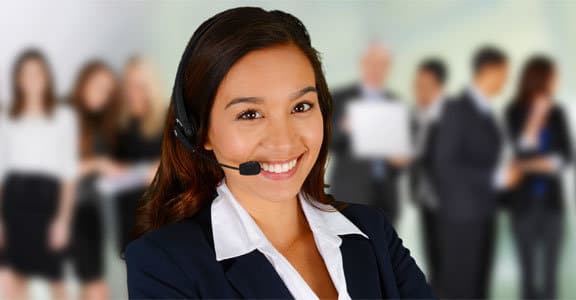 This makes it essential for businesses to think long and hard before sending their customer service operations to another company. There is a significant satisfaction level when it comes to a language barrier existing between customers and the representatives.
The findings were based on a survey of 468 people who called a medical facility or business within the last 30 days. Not surprisingly, 77 percent of people who were directly connected to the facility were satisfied with their experience. 45 percent of people who had to go through an automated system were satisfied with their results in contacting the company. The majority of respondents to the survey stated that their primary reason to call was to speak to an actual person.
Let me talk to someone
Respondents wanted to speak to a person who could understand their complaints and give them a solid answer without having to navigate through multiple menus. After buying goods available through the Magento plugin, they want to find the right department to address the issue. Reasons for customers calling include:
54 percent were calling to make an appointment for a fitness, medical, work or beauty-related appointment.
12 percent needed assistance with billing
6 percent needed to resolve a technical concern
Most, 57 percent, dealt only with a human while 22 percent only spoke to the automated call system set up by the organization. 12 percent dealt with a combination of the two. Companies need to carefully evaluate both their needs and those of their customers along with how far away the provider is located.
Interaction or cost?
Staffing live agents is more costly than running an automated telephone system, states Cindy Zhou, who is a principal analyst for both digital marketing transformation along with sales effectiveness at Constellation Research. Companies need to weigh whether the cost is worth the satisfaction. Examining metrics and chat features with WooCommerce along with mobile apps and chat features can indicate how quickly issues are resolved and give a larger picture of the company's needs.
Artificial Intelligence
Low-level tasks can be conducted quickly by an automated system to let customers handle the most basic tasks, while an agent can be available to answer more complex issues and concerns that an artificial system is unable to understand. AI has the potential to improve an organization's efficiency while also making customers more satisfied with the process. Types of AI currently being used include:
Speech recognition
Advanced voice synthesis
Video animation
Sentiment analysis
AI has the potential to re-design the response system to make things better on both sides of the fence. Customers will be satisfied with getting their responses, while companies can appreciate the cost and time savings that artificial intelligence provides them with.