By Jim Clanin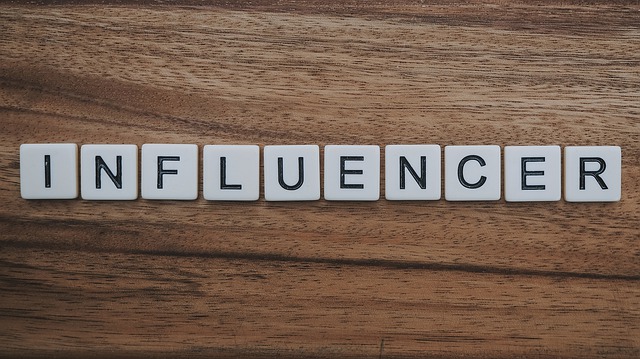 If there's one thing we've all learned through the pandemic, it's the importance of home delivery and shopping on your computer. Customers starting working at home and shopping there too. That means an increase in sales for anyone that ran an e-commerce site. Sales were good, but then a new thing emerged from the darkness of the pandemic. The e-commerce competition wars began. The addition of social media influencers battling it out to become sponsored by the big luxury brands led to the battle of ecommerce sites to gain influencers. Here's the scoop, and why your site needs an ecommerce developer and an incredible web designer.
What Influencer Battle?
The New York Times recently reported on this conundrum of site owners to gain an influencer to promo their site. The best influencers can mean the difference between a site that pays the bills, and one that makes you a millionaire. It's an intense battle. It comes down to the amount of money and freebies you can give your influencer. They work for that income, and the perks as well. You always give your influencer freebies because they make videos on places like TikTok and Instagram showing why people should buy your products.
You Need a Good Developer
That's why you must have a good developer like Atlanta Ecommerce Website Design for your ecommerce website. The best ones can do what influencers do. That way, you don't need to give things away and lose profits. If your designers do it correctly, they can set up the site for optimization and bring those customers in. Even if your site doesn't sell anything, it's selling "something." You want the visitors to take an action, so you rank well on the search indexes.
Good Web Design
Anyone can make a website. It takes the work of a developer for e-commerce to understand how the design brings the customer in and inspires them to buy the products. The code on your site must be intriguing for customers to click on the page to a specific path. That path leads to the sale of something you need to sell. The design must also bring them back after this purchase again as a regular customer. There are tons of ways that a good developer can help you accomplish that. Here are some of the reasons why you need this for your site.
Maximize Sales
Create Return Customers
Incentivize Sharing your Site To Others
Bring the Influencers to You!
Bring the Influencers to You!
If you do this right, you won't need to battle for influencers. They will come to you asking to show you how they already promoted your site and products. That's how you know you've made it. You can get there, but first, you need to follow the first three steps. For that to happen, you need that developer and site designer. They are the keys to the kingdom of influencer promotion. That is how you make millions online.
Ranking
Another thing your developer and site designer will do for you, is create a top-ranking site. That way it's is right there ready to receive the billions of people looking for the products that you sell or promote. Most site owners use Google, but there are other places. Your developer and designer know where.
If you follow these steps and hire the correct developer and designer for your website, you will create a top-tier brand in your niche. It does take some work and perseverance. When you hire the correct team for this, you're well on your way to your goal.