PPC (Pay Per Click) is a type of advertising that's extremely popular and common in the digital marketing realm. It's a form of advertising that can do a lot for website traffic. Advertisers that rely on this approach cover designated PPC rates any time people click on their advertisements. They do this whether or not they receive sales due to these clicks, too. If you want your business to reap the benefits of this tried and tested online advertising approach, it can be smart to invest in professional PPC management services. An established PPC company can offer you management services that can open your business up to so many potential advantages. The advantages of PPC management are plentiful.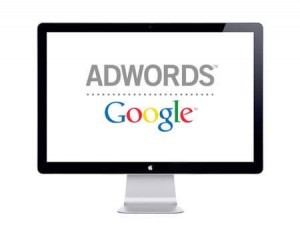 PPC management experts can help you with topics such as:
PPC advertisement copywriting.
PPC audits.
Keyword research.
Landing pages.
Remarketing.
Social media advertisements.
Negative keywords.
PPC monitoring.
Conversion tracking.
It doesn't matter if you need professional assistance with ad text or if you need help choosing appropriate keywords. Professional PPC management can aid your business in a significant and noticeable way.
What Professional PPC Management Can Offer Your Business
PPC advertising can be highly beneficial for businesses that are looking to set up digital marketing campaigns that are simultaneously economical, effective and powerful. If you rely on PPC advertising, you only pay if a web surfer takes the time to click on your specific advertisement. That can save your business a considerable amount of money. PPC management can give you the convenience of quick results. PPC management can even keep your budget nice and flexible. If you want to be in full control of your daily, weekly and monthly advertising budgets, nothing can compete with the ease PPC advertising offers. Since PPC advertising is budget-friendly, it can be suitable for businesses of all sizes. It can be appropriate for businesses with all types of financial situations, too. PPC management can make it a lot easier for businesses to reach their desired audience members day in and day out. If you want to invest in online ads that are highly focused, PPC advertising is the way to go. PPC management can help you zero in on audience members who are in specific parts of the country. It can help you zero in on people who are in specific cities and towns as well. It can even give you the ability to concentrate exclusively on people who work in certain industries or who have certain careers.
Give Our Internet Marketing Agency a Shout Today
If you want to strengthen your website traffic today, PPC management may be your finest bet. DoubleDome Web Technologies is an Georgia-based Atlanta digital marketing company that can assist you with PPC management, website design, SEO (Search Engine Optimization) and more. We can assist you with AdWords manager accounts, keywords strategies and beyond, too. Contact us today for more details.