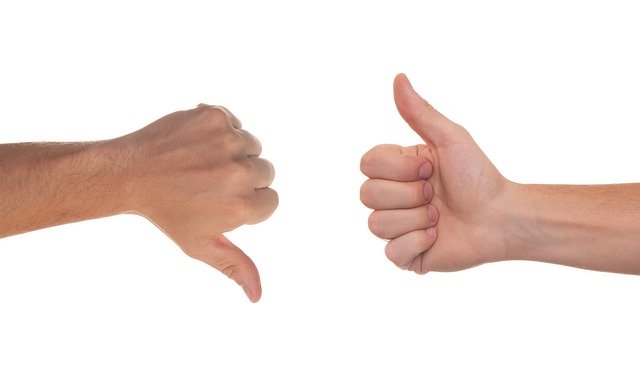 Today, enterprises in Georgia often plan effective digital advertising campaigns in conjunction with an Atlanta Google AdWords Expert. Google Ads offers a great way for many businesses to reach targeted marketplaces. Consider some of the pros and cons of pay-per-click ("PPC") advertising.
About Pay-Per-Click Ads
Google Ads utilizes a pay-per-click model. The company places digital advertisements online. Advertisers pay only when a customer actually clicks on the ad. For example, potentially a prospect might view an online commercial message many times prior to taking action. The advertiser would pay only for the ads that elicited action on the part of viewers in the form of clicks of the mouse.
Today, companies conducting advertising campaigns online discover a variety of different possible ad models. A pay-per-impression model requires the advertiser to pay for any of its ads appearing on a computer prospect's screen, whether or not the prospect actually clicks on the ad. A pay-per-engagement model, by contrast, bills the advertiser only when the prospect engages in a previously specified activity, such as visiting the advertiser's website or downloading a promotional brochure.
Pay-per-click ads enjoy widespread popularity today. This form of advertising permits an advertiser to elicit one specific action on the part of a prospect, a mouse click, without paying for "impressions". While some prospects click accidentally on ads, advertisers do enjoy the ability to increase their name recognition through multiple views.
Some Drawbacks of PPC Ads
What drawbacks do PPC ads hold? Marketing experts note this type of online advertising typically demands careful planning on the part of an advertiser. In many cases, mouse clicks won't lead to customer conversions.
As with any type of advertising, some presentations will work more effectively than others. In order to optimize an available advertising budget, an advertiser needs to invest time and energy researching the target market and testing and tracking PPC ads. Most advertisers cannot simply count on achieving desired results without this higher level of labor intensive commitment.
The Advantages of PPC Advertising
Nevertheless, pay-per-click ads do furnish advertisers with some important benefits. First, this type of ad often proves remarkably cost-effective. Since the click of the mouse enables Google (and ultimately the advertiser) to monitor results, marketing teams planning ad campaigns enjoy a better opportunity to track how well an ad performs. When advertisers rely only upon impressions, e.g. by placing billboard signs on highways or by using pay-per-impression digital ads, it proves much harder to determine whether an ad impacted a viewer at all.
Second, PPC Google Ads permit advertisers to launch promotional campaigns with lightning speed. These commercial messages occur digitally in cyberspace. They don't require arranging for extensive printing. National chains conducting print ad campaigns typically need to coordinate ad production to reach consumers in individual marketplaces well in advance. With PPC ads, this type of launch occurs seamlessly in a matter of hours, not weeks.
Third, advertisers enjoy the capability to customize (and modify) PPC ad placements rapidly, also. Testing ad effectiveness may warrant changes to the contents. The marketing team essentially maintains control over this process.
Fourth, advertisers can maintain PPC campaigns within desired budget parameters. They enjoy the ability to scale these promotions up or down, as preferred. While they must track responses closely to accomplish this goal, the flexibility to prevent ad overspending proves valuable.
Obtain Experienced PPC Ad Campaign Planning Assistance
Consider requesting the services of a knowledgeable Atlanta Google Ads Consultant soon. Businesses benefit greatly by utilizing PPC advertising effectively!