By Jim Clanin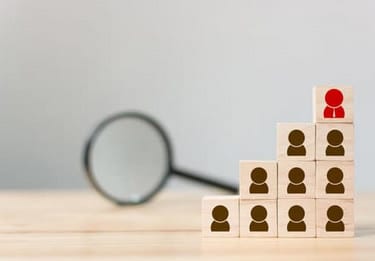 Today, companies that seek higher page rankings in online search engines sometimes encounter a puzzling dilemma. The firm's marketing team works hard to create engaging content. They may even completely revise the website, adding new features and improving navigation options. Yet, despite these efforts, SEO benefits appear minimal. This happens because they likely overlook a search engine optimization (SEO) ranking factor.
What accounts for this situation? How can a firm obtain useful search engine optimization so its website appears higher in search engine listings? The answer sometimes surprises businesses unfamiliar with customer review software and similar products.
A Critical Element Overlooked by Some Businesses?
Search engine optimization involves carefully scrutinizing the algorithms used by leading business search engines. Individual search engines emphasize a variety of different factors when they respond to online search requests. One may rate ease of navigation or the ability to display well on mobile screens more highly than another in its algorithms, for example. However, most leading search engines do give weight to many of the same elements.
The omission of even a single important search engine optimization (SEO) ranking factor sometimes results in a company website failing to score highly in a given search engine's listings. Since the formulas used by many search engines to calculate SEO rankings undergo periodic revisions, maintaining a high rating typically requires ongoing effort. One consideration for scoring well as a business in the current Google algorithm reportedly relates to receiving numerous posted favorable customer reviews.
An Increasingly Important Consideration
In fact, during recent years, the impact of online positive customer reviews for businesses has risen significantly. Mozilla tracked this issue and indicated the weight of favorable customer reviews increased by a whopping 43% between 2015 and 2018. This precipitous rise suggests firms that fail to encourage online customer reviews may discover their Google search rankings dropping within local marketplaces. By contrast, companies with comparable websites and many glowing reviews from satisfied customers available online often see their SEO ranking improving.
One way to significantly boost SEO ranking involves proactive efforts to encourage customers to submit online reviews after using your company's goods or services. Reviews considered by the search engine potentially come from a variety of sources:
Product and Service Review Forums;
Google My Business Reviews;
Social Media Platforms;
Your Own Company Website.
These trends emphasize the growing importance of favorable online reviews in 2019.
A Pressing Concern
The bottom line: consider urging customers to furnish authentic online reviews of your firm's goods and services. This latest version of word-of-mouth advertising yields benefits. The results likely impact SEO rankings in the commercial listings of leading search engines!