By Jim Clanin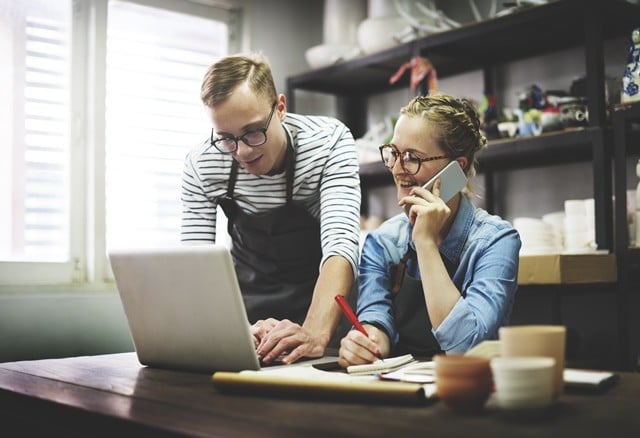 A positive review is a great confidence booster for your business. Good reviews are a good indicator that your service or product is pleasing to the public. It is hard to get the majority of your customers to leave positive reviews, but you can use the reviews you have to gain more attention.
Take them to Social Media
Let everyone on your social media accounts know about your positive review. You can tell the reviewer's story on social media to draw attention to your growing business.
Blogging
Use the positive reviews you have to blog about your business. Discuss the steps you take to make sure your customers are well cared for and how your product or services are meeting high standards. If you've adjusted products in your business to fit customers better, it is great to describe where you were before and after the reviews and feedback that helped you. Ask the person, or people, who left you positive reviews for pictures that you can publish. They may be willing to help you with your blog post by adding to the story
Create a Spot for Reviews on Your Website
When potential customers find your website, it is great to have reviews from your loyal customers on your front page. This keeps new customers on the page longer and educates them about your products or services. If they notice that you highlight the customers that love your brand, they will want to be highlighted as well. Using this technique is a great way to gain customers and get more positive feedback. Change the reviews on your site every once in a while, so customers can see that you like to feature many different people.
Print and Email Campaigns
If you send out mailers to your customers, use some of your positive reviews with the campaign. Reviews also draw attention when they are in print! If you have a contact list for your business, celebrate your positive reviews in a monthly newsletter to your customers.
Until you have too many positive reviews to keep up with, using what you have to market for your business is a great way to get many benefits from just a few reviews. Once your business gets to the point that you need online review software, it is still nice to highlight positive reviews on your social media and website. People like to see that they are recognized for their good efforts. Publishing your positive reviews on a blog or your social media shows your customers that you are engaged and proud of your business!