By Jim Clanin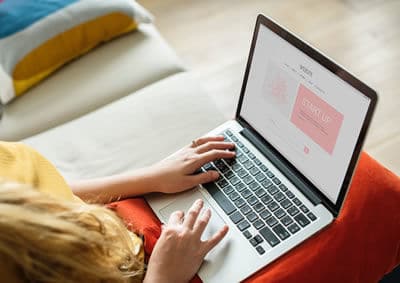 Companies which offer review management services appreciate the vital importance of the voice of the customer in maintaining online image of businesses introducing new brands. Many factors contribute to this phenomenon. While customer opinions have always mattered to successful entrepreneurs, in this Information Age online reviews obtain a potentially wide audience. Customers today sometimes exert a powerful influence over a firm's ability to generate sales revenues. The Internet helps amplify opinions in powerful ways.
Recently, one article cogently described the cumulative impact of public discussions about a company as "the voice" of customers. Competitive firms discover many benefits in paying close attention to this issue. This brief article explores some fundamental reasons why measuring and evaluating customer opinions online matters so much in the case of unfamiliar brands.
Changing Times
The expansion of the Internet has created a particular challenge for companies seeking to respond appropriately to speculation and inaccurate information. Many studies demonstrate that the voice of the customer is important because most people rely extensively upon recommendations provided by individuals they know personally. A good friend or a family member who recommends a dishwasher detergent as especially effective typically influences a consumer's purchasing decisions more significantly than a printed banner promoting the product, for instance. People tend to consider trusted sources of information credible.
Yet recently, marketing surveys report online visitors often allow the opinions of anonymous reviewers to influence their purchasing decisions, as well. Surprisingly, according to BrightLocal, more than 9 out of every 10 survey respondents in the 18 to 34 year old demographic category reported trusting online reviews as much as personal recommendations. Millennial shoppers often research products and services extensively online, in fact. They tend to place a lot of value upon consumer reviews.
The Echo Chamber – The Voice of the Customer

The willingness to accept an anonymous stranger's opinion potentially frustrates some businesses marketing unfamiliar products and services to consumers. Only about 10% of delighted customers offer online reviews. Reportedly, dissatisfied customers share their opinions far more widely than satisfied customers. On average, they communicate their displeasure about 9 (or more) times. For this reason, some marketers maintain a company must supply roughly 40 positive reviews to overcome the online impact of a single negative review.
When large numbers of online visitors accept reviews at face value, companies introducing unfamiliar brands must pay close attention to the voice of the customer. If they permit too many negative reviews to go unchallenged, it might prove difficult to persuade a sufficient number of new customers to try their products to counter the impact of a few dissatisfied customers effectively. Promising new brands require careful nurturing to ensure they obtain a sufficiently broad initial customer base to persuade online shoppers to try them!