As a small business owner, you may or may not have heard about link building and the benefits it can have on leading potential customers to your website. Link building is one element of a search engine optimization strategy, and a very important one I might add. In this blog, we will discuss exactly what link building is, why it's important, and how you can use it to draw more customers to your website.
What Is Link Building?
Google and other search engines have one ultimate purpose in life… to give the absolute best search results to their searchers. To do that, they use an algorithm (a fancy word for formula) to decide which websites are credible, popular and provide good information about a particular topic. One way the search engines decide if a website is credible and popular, is by the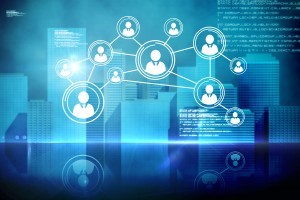 number other websites that link to it. The more links to a specific website, the higher the ranking.
For example, let's say you are using Google to search for health insurance brokerage firms in Atlanta, and there are twenty in total. Google has to determine first, who the health insurance firms are, and second, what order to display them in. As I mentioned before, there are many things that Google will look for in its algorithm, one of which is the number of links each of those health insurance brokerage firms has. The one with the most links is determined as most popular, and, therefore gets placed higher in the ranking order. But then again, it's not quite that simple because search algorithms are pretty sophisticated, and some links are more meaningful than others. This is why it's important to work with an SEO expert who understands all the specifics.
Five Link Building Strategies
Most people already know the importance of getting a listing on Google Maps, Yelp, Yellow Pages, and other well-known directories, but these types of links are just the tip of the iceberg. There are many different ways to go about a link building strategy, and it's important to decide on one that will work well for your company. Here are some ideas:
Looking in Your Own Backyard: Start out by looking at activities your business is already doing such as charitable work, speaking engagements, and guest authoring for local newspapers or business journals. Is anyone in your company on the board of directors for another company, teaching classes at the local college, or a member of an industry organization? These are all opportunities to make sure your website address is listed on their website.
Links from Customers: If your customers are other businesses who love your brand, you can ask them to link back to your website. Offer an icon they can display on their website, also knows as a partnership badge.
Blogging: Blogging is currently a very popular SEO strategy because it provides an opportunity to write about new information on a regular basis, which can earn you link from one of your readers.
Guest Blogging: Ask other bloggers if you can be a guest author on their blog, or if they would be willing to mention your company with a link in their blog.
Be Newsworthy: Look for ways to get the media's attention by submitting press releases about new hires, promotions, new products or services, expansions, charitable work, and more.
Google Penalties
The Internet has become very complex, and Google will penalize you if they suspect any black-hat SEO techniques. This is why it's important to work with a reliable SEO expert who will be sure you follow an honest strategy and avoid penalties that could be very costly to your business.
Need help with your link building strategy?
DoubleDome Digital Marketing is an Atlanta SEO company specializing in search engine optimization, web design, and ecommerce development. We've helped countless companies with their link building strategies and more importantly, get found by potential customers. Contact DoubleDome by filling out our online form, or call us at 888-799-6067.