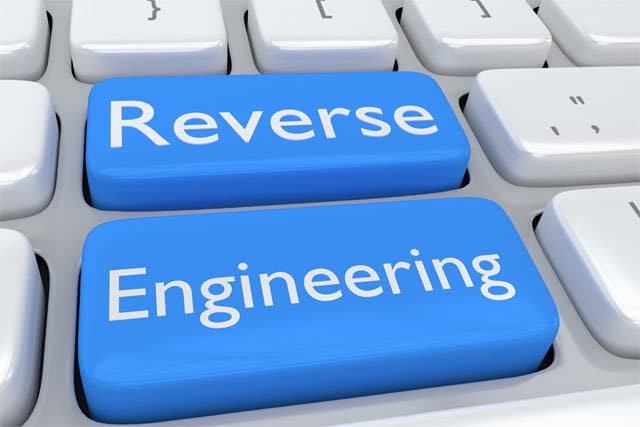 As a highly rated Atlanta SEO consultant, DoubleDome Digital Marketing uses a variety of useful tools to assist clients in achieving their digital marketing goals. We monitor this industry to ensure we learn about helpful strategies and significant new trends in a timely manner. Since leading search engines change their rankings algorithms with some frequency, maintaining currency in the SEO field proves critically important for businesses today.
Reverse Engineering: A Proven Learning Strategy
As companies labor to achieve search engine optimization, managers sometimes forget the utility of a very simple yet practical approach: reverse engineering. This process cannot reveal complex SEO algorithms, of course. The variables used in these mathematical formulas remain far too complex to ascertain.
Yet marketing experts suggest reverse engineering can supply helpful insights into the qualities of top rated websites. Studying successful sites (and their sponsors) provides a useful way to learn about features that contribute to successful search engine optimization campaigns. For centuries, successful businesses have frequently embraced the strategies pursued by industry leaders. The same principle holds true in the realm of modern digital marketing.
About Reverse Engineering
The concept of reverse engineering has enjoyed widespread popularity among Information Technology firms for decades, in fact. Some software engineers rely extensively upon this process in developing products to outperform those of competing manufacturers. Patent and copyright laws protect companies against the theft of products (including software programs). Yet nothing deters bright engineers from aspiring to build better mousetraps by deconstructing popular models and improving them.
During reverse engineering, a design team evaluates a product and essentially "back engineers" its features. By taking this step, teams of engineers seeks to discover ways to correct deficiencies in the original design. While this process might seem far removed from the fierce competition to rank highly in online search engines, it does provide a quick way to appreciate some of the most important attributes of top rated web pages indexed under various keywords.
Reverse Engineering Using In-demand Keywords
For instance, one top-rated article on SEO trends during 2020 recommends employing reverse engineering as a way to reveal the best search engine optimization strategies within a particular industry. This remarkably simple approach may assist firms in advancing their page rankings for desired search terms.
For instance, consider compiling a list of your company's preferred keyword expressions. This selection may vary widely, based upon branding objectives. Then simply plug these terms into several leading search engines and spend some time intensively studying the top three listings generated by different search engines. Pay especially close attention to basic elements of the leading sites. Consider evaluating the following information:
The page URL;
The language used in the meta label;
The page titles and subheadings;
The overall website design elements (including multi-media elements);
Specific web content;
The frequency of content updating;
The number and quality of links
Imitation: The Sincerest Form of Flattery
Collecting this type of business intelligence supplies useful clues about the type of content ranking highly for the keywords on your list. Businesses should never plagiarize. However, they can (and do) utilize the same strategies embraced by highly rated competing sites to boost their own SEO rankings for specific keywords in many search engines.
A skilled Atlanta SEO company appreciates the structure and content of highly ranked websites can offer valuable assistance in improving a company's SEO rankings. Today, many websites compete for attention online. Achieving consistent search engine optimization requires persistence and hard work!