By admin
Many business owners think that if they have a web developer, they don't need to create a digital marketing plan. This is because there is a misconception that a web developer will integrate SEO (search engine optimization) into the website, so a marketing plan isn't built after the developer finishes the website. Digital marketing does include SEO and then it goes further into the business's reputation and digital presence.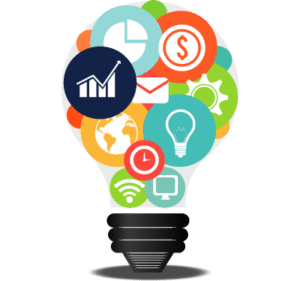 What a Web Developer Does
A web developer builds a website and adds content to the site. The content is usually SEO content that shows up in search engine results based on the keywords used. While web developers usually have a good idea of SEO practices, this is not a digital marketing plan.
What is SEO?
SEO stands for search engine optimization. This allows search engines to place your website in the correct content that people search for based on the keywords used. Local SEO is different from organic SEO. Local SEO is optimizing your presence online, so your business displays when someone searches for a specific industry in a geographical location. A top SEO company supplies local and organic SEO.
Local Search Marketing Agency
A local search marketing agency helps a business build an online presence locally. They work on citation building (getting your business and location known online) and citation clean up (when your listing is wrong). A local search marketing agency also helps businesses with:
managing online reputation
advertising
social media presence
content marketing
link building
analytics and statistics
Why Should You Use a Digital Marketing Strategy?
A digital marketing strategy goes beyond SEO and works toward getting your business's name known in the online community. You can work on local SEO if your business is not just virtual or nationwide. If you have a physical location for customers, local SEO is important. Your strategy will help build your reputation and use social media to grow your contacts and clients or customers. The more people that know about your business, the more your business has the potential to grow.