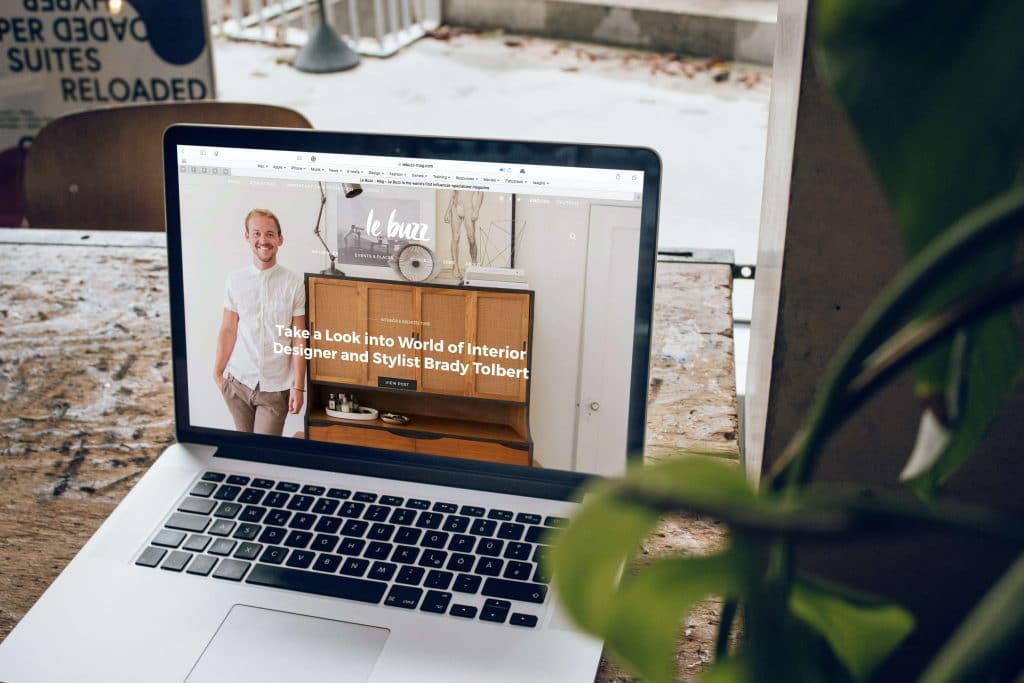 So, you've decided you need a new website; now you're probably asking the question, should I build it myself, or should I hire someone to do it? Whether you're starting from scratch or you're a current site replacing, then these are your two options. But before you rush into making a decision, the team at DoubleDome has discussed both options to make things a little clearer for you. 
Time 
Ahead of starting the website design process, it's important to consider whether you – or a member of your team – have the time to actually create one. If you're looking for something basic, then you could probably set up a simple site containing a few pages using an online builder relatively quickly. 
However, don't expect the showstopping results you'd get from using a team of professionals. This is especially relevant if you want to sell products on your site, as this can be a hugely timely task. Although you should be prepared to wait for a professional site, the results will, we're sure, be worth it. 
Remember also that it's not just the initial building of your website that needs to be taken into consideration. You should also think about website maintenance and whether you or your team have the time to incorporate this vital task into their role.
Ultimately though, you need to ask yourself, can you afford for you or your staff to be spending hours creating a website, regardless of how big, small, basic, or complicated it is? If the answer is no, then you seriously need to consider outsourcing the job.
Design Work
You need to remember that your website is, in essence, your virtual shop front. You undoubtedly need to get it right. 
There are thousands of themes already available on website builders, which means you'll probably find one that suits you and your business. Once you've found a theme, you'll be able to go ahead and use it easily.
If, however, you want something a little more bespoke, then leave it to the professionals. Creating a site yourself can be really difficult, time-consuming, and sometimes extremely frustrating. 
Technicalities and Marketing Knowledge
You might feel comfortable with the technicalities surrounding a website, for example, website domain and hosting, which means you won't necessarily need to hire someone. However, a lot of businesses find comfort in knowing that they can hand all of this over to professionals who are experts in this field and can handle such tasks.
Likewise, when building a website, it's important to consider how much you want to get from that platform. If you want to include several technical features and improve your SEO through content, then consider whether you or your team have the knowledge and skills to do this efficiently. Now's probably a good time to ask yourself, how well do you understand online website builders? They might seem easy to follow, but they're not a total walk in the park. You must have a basic knowledge of how they work, or else you might find they take even more time than anticipated.   
Money
Like with anything you're considering investing in, money will play a huge factor in whether you build a website yourself or hire someone to do it. It's no secret that web developers will cost more than creating a website yourself. However, a good website developer does not have to break the budget, but of course, it will cost you.
It's also worth weighing up whether it's worth making that initial investment or trying to avoid those costs and then ultimately having to pay them in the future if you discover you can't build the website that you want yourself. 
Whether you think you'll go ahead and build a website yourself, or hire somebody in, then it's worth speaking to a team of professionals before you make your final decision. At DoubleDome, our web designers aim to get your business seen, heard, and making a profit thanks to our bespoke web design service. So, if you're a small business with a big vision, get in touch and find out how we can create a pitch-perfect website.