By admin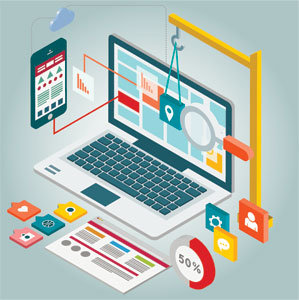 A user who has an awful experience on a website is not likely to come back. This means you have one opportunity to provide a positive experience to visitors. The user experience consists of a combination of design, usability, and layout that make the site easy to navigate and useful to visit. Stanford University noted that a positive UX also boosts credibility. Implement these design tips to improve the overall user experience and, in turn, boost conversion and revenue.
1. Branding, branding, and more branding
Keeping your brand consistent can boost your site's revenue by up to 25 percent and, maintaining a stable and reliable identity from one aspect of your site to another can also boost your brand while improving consumer engagement. Keys to create an overall identity include using a distinct and synonymous color palette with a streamlined font and branding on every page of your website. The appearance lets users know that they're on the right site and can find what they're seeking without distraction or confusion. The logo, colors, and font tie into each other and allow your visitors to return to the homepage wherever they find themselves on your site. Current customers and prospective visitors can easily identity your logo and pair it with the brand.
2. Call to Action
Once a visitor clicks on your site, you have to guide them on what to do. Some visitors need to be told exactly what you want them to do, so take advantage of the opportunity when creating the user experience. Here are a few things you should do to improve the UX:
Utilize buttons over text alone
Keep fonts simple and large. It's tempting to use new and swirling text but stick with tried-and-true sans-serif fonts.
Make the CTA stand out by using a different size or color to attract attention
3. Focus on them, not you
You ultimately create a website for the visitors, not theweb designer, so their needs should be analyzed with every change that you make to the site. Evaluate what consumers feel is most important to visitors and focus on those elements when making any modification, large or small, to your website.
One of the biggest investments you can make is to create a positive user experience for potential visitors. Don't waste the opportunity to make an impression and keep their attention.