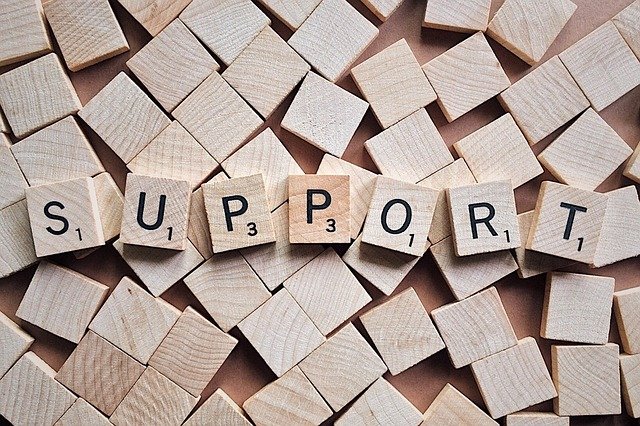 In the Greater Atlanta Area, businesses frequently seek professional WordPress support services. This approach helps webmasters maintain current, secure, well-functioning websites. It plays an important role in supplying superior customer service.
Technical Support Promotes Smoothly Functioning Websites
Developing and publishing a well designed website serves as an important goal for many enterprises today. During 2019, customers spent over $3 trillion online. Yet recent statistics suggest global e-commerce has risen dramatically since the COVID-19 pandemic started.
Astute website owners appreciate the need to maintain and update their sites. Probably for this reason, many companies in Georgia seek technical support services to accomplish an array of essential website administrative tasks. Trained technicians update content and software, furnish regular backup services, and check page loading speeds. Support sometimes encompasses the provision of security and help desk services, too. Outsourcing these projects permits site owners to focus upon marketing their brands.
The Vital Importance of Support Services
What benefits do technical support services offer today? Probably the most significant advantage relates to the promotion of a high quality of visitor experience. It makes little sense to invest in well-designed web pages that receive inadequate maintenance, for example. Software developers periodically improve their products. Unless site owners apply updates and perform backups, they risk incurring software incompatibility problems (and losing valuable data).
Many online hazards also imperil commercial websites. Astute WordPress website owners routinely download and install security patches for plugins, themes, and other software. They strive to safeguard customers against a variety of emerging threats in cyberspace. A well-maintained site requires ongoing technical support to help manage these risks cost-effectively.
Technical Support Assists Customer Retention
A marketing insight also compels webmasters to seek regular site support services. Online customers display little tolerance for computer "glitches". Many studies indicate visitors will leave sites quickly if problems such as frozen pages or slow loading speeds impede their online experience.
Yet analytical data indicates retaining regular customers makes strong financial sense for most businesses. Indeed, some sources estimate persuading satisfied established customers to make additional purchases costs up to five times less (in terms of marketing expenditures) than recruiting a single new customer.
Five Pillars of Robust Customer Service
Businessman Bill Brennan, the President of Panasonic i-PRO, a security system marketing firm, recently detailed five components of superb customer service. He notes companies must offer online visitors comprehensive assistance in order to cultivate a loyal customer base. His discussion highlighted the importance of all of these core elements:
Seamless access to support;
The development of certified training programs for resellers;
Providing replacement components and spare parts quickly;
Cultivating authentic customer feedback;
Furnishing support at every stage in a business relationship.
Clearly, in order to optimize the experience of their own customers, businesses today must ensure the seamless operation of their websites. Obtaining ongoing technical support services forms an important cornerstone in this strategy. Unless a company develops and hosts its website in-house, outsourcing this process to experts offers an attractive option. Many ventures discover value in delegating support functions to trained technical specialists.
Find Skilled Support Services in Atlanta
The steps involved in maintaining, updating, and backing up secure online websites often prove time-consuming. Yet companies today compete strenuously to furnish the best possible experience for online visitors (and customers). Consider exploring available website support services soon in the Greater Atlanta Area. This investment helps successful companies provide a superb level of customer service!
DoubleDome is a group of WordPress Web Designers and WordPress Support Experts based in Atlanta Georgia. Founded in 2000, DoubleDome offers 14 digital marketing services to clients across the country. Want to know how well your website is performing? Get A Free WordPress Website Scan for Speed, Security, Mobile Friendliness, & SEO Quality. Need help with your WordPress website? Get 24/7 Speed & Security Monitoring, Daily Backups, Upgrades, & UNLIMITED Technical Support with our WordPress Website Support Services.