By Jim Clanin
If you run an ecommerce website, chances are you would also welcome the chance to get more sales. If you want to grow your numbers, here are a few recommendations shared by some of the world's top online business experts:
Keep Your Site Neatly Organized and Free of Errors
A website that is difficult to navigate, has products spread out through dozens of categories that don't make too much sense, experiences technical glitches all the time or is full of spelling mistakes isn't going to appear trustworthy to online shoppers.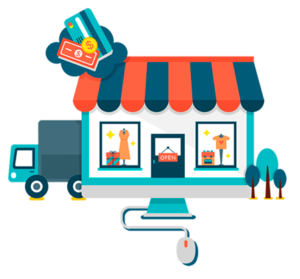 If you want to grow your sales, you will first need to make sure everything on your online store is working right. The good news is that online shopping cart platforms like Magento make it very easy to maintain and update your store as necessary. Take a look through your product pages to ensure that all of their descriptions are clearly written and accurate. Check your product images to see if they all display correctly in each size. Also, take a look at your site's structure to see if your products are properly organized and placed in the right categories.
You'll be surprised how a little bit of cleaning up can improve your online store's conversion rates.
Ensure Your Online Store Is Mobile-Friendly
A growing number if individuals browse the Internet on mobile devices like smartphones and tablets. A recent study by comScore shows that US adults spend 59 percent of their online time on mobile devices, versus 41 percent on desktops. Currently, 34 percent of online retail purchases are done on a mobile device. This figure is expected to grow to nearly 50 percent by 2020.
What this means to you as an online merchant is that it's now more important than ever before to have a mobile-friendly online store. All of the leading ecommerce platforms, such as WooCommerce, now support responsive design, which adapts the appearance of a page to the screen size of the visitor's device. There are many free online services that let you test out your online store to see if it works properly across all mobile platforms. If you need help making your site mobile-friendly, you can hire an electronic commerce web design firm to update its design.
Encourage and Reward Customer Loyalty
Keeping existing customers coming back is often a lot easier than acquiring new ones. There are a few simple things you can do to keep your existing buyers loyal to your brand. Encourage customers who have made a purchase to opt-in so they can receive your email newsletter, as well as follow your store on social media.
Send them regular updates about your products, promotions and new arrivals. You can also send out coupon codes to your email newsletter subscribers or post them on your social media pages. Even a small discount offer which allows a customer to save a few dollars on an item can be enough to convince them to buy from you again, rather than looking around to see what the competition offers.