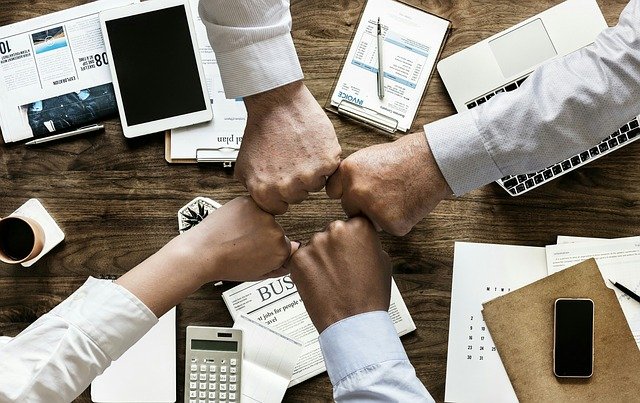 Owning a website requires a lot of responsibility. If you handle it the correct way, your site will lead to a brand, and then an empire of wealth. It doesn't happen overnight. It takes work, and in most cases, some diligent people that create content to pull the visitors and SEO consultants to put it all together. How do you do that? Read on to see.
Get SEO Consultants
If you want to rank on top of Google, then you need the best SEO consultants. The Atlanta SEO Company is an example of that. Once you have the right consultant, you can get that money coming in. You have to start with the right team first. There are optimization tips that you can think about.
Relevancy
Keep it Up to Date
Navigation
Solid Code
Great SEO Campaigns
Relevancy
Your site must be relevant to the content you place on your site. Some people have junk on their sites, and it shows. They end up ranked down and have to pay to stay there. Then they get booted off Google and other search engines for putting spam online. It's a serious business. Make sure your SEO is relevant.
Keep it Up to Date
One of the most important things is to make the site flow and bring in natural visitors, meaning visitors that searched for what you have to say. When you do that, the visitor will likely bookmark it, and return it later. They might even give your site a share. For that to happen, you need to keep the SEO up to date. Add information that people search for and keep it on the daily. Don't make the mistake of thinking you can post a few good posts, then stop. Keep it up to date.
Navigation
Your navigation on the website must work in a way that matches the visitor's needs. If they're looking for product 1, don't let it stop there, add things to keep them incentivized to get savings, or whatever you have to sell. That takes the care of a professional who knows what they're doing. An Atlanta SEO Consultant can help you with that, and so many other optimization concerns.
Solid Code
Posting good content is important, but the safety of your site protects the financial information and tracking of visitors. Don't forget your part in protecting them. You are responsible for that. It's simple when you have the right optimization and code. That way, your site visitors know they can shop and enjoy the process.
Great SEO Campaigns Requires Great SEO Consultants

This is the last point that drives the success of every website online that ranks on top of Google and other search engines. Your SEO campaign is what lets you generate that natural traffic mentioned above. That requires knowledge of the trends that rank. It changes daily, too. One of the biggest issues most site owners make that end up failing is trying to do it all alone. Rely on a solid team so your site ranks on page one of the SERP. Your analytics count and need to update daily, like the rends. It must match what is in demand and with all the things covered here already.
If you can get a team that helps your site run each SEO campaign, then you'll have no trouble making the gains you want. It takes consistency and that precious team to keep your site ranking on top, day after day, month after month, forever. While it's not an easy thing to master, you can do it when you have the right people helping you get there.