By admin
It shouldn't be a surprise that your online activity such as the terms you search for and the sites that you visit are analyzed by your browser. Google is starting to implement a feature in their Chrome browser to tailor search suggestions to your needs based on what you've searched for on the start screen once you open the browser. A spokesperson for Google reported to Search Engine Land that the suggestions a user sees are based on their past searches. The suggestions aim to immerse individuals in the activities and topics that they're interested in while using the search engine, which can be a valuable piece of information for an experienced Atlanta SEO consultant to keep in mind.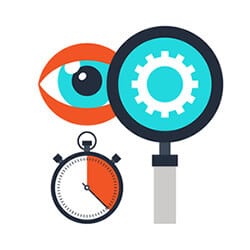 The feature is not yet available on the main Google page, but it is integrated into Google Chrome to allow you to get a glimpse of what to expect. Just go to the start screen and see if you have suggested searches located beneath the search bar. You should see suggestions that relate to what you've been recently searching for and shouldn't be anything too out of the ordinary. You may see suggestions that make you think of other ideas or relevant terms to search for in your quest for more information.
You can also disable these if you don't want to see them. Google added that you could click or tap the three dots on the right-hand side of the search suggestions to dismiss the suggestions for a temporary task or altogether if you don't find the feature useful or appealing. Some users might feel that the customized search suggestions are too personal, and might not want to see them while using the built-in version of Google. Another option is to clear your history and cookies to delete any search history that is currently stored in Chrome, thus eliminating any personalized suggestions that may have been generated.
If Google finds that this is a useful tool to engage users, don't be surprised if you see other search providers doing the same thing to keep up with the trends. The Internet is continually evolving, and companies must continuously examine the landscape and adjust their strategy to meet the demands of the market and consumer.