Search engine optimization or SEO is a necessity for creating any successful website. Your site needs to appear in search engine results pages to drive traffic, which is where SEO comes into play. It's wise to research to learn a bit about what SEO is and how it benefits you, but hiring an SEO consultant might be the smarter decision.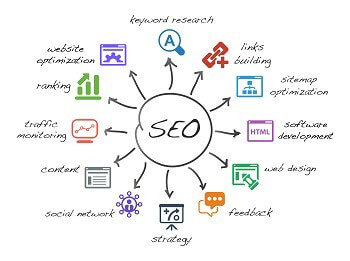 A professional knows how to use SEO to market and can improve the results for your site by capitalizing on their experience and knowledge. The concept of SEO is straightforward, but how it actually works on the Internet is much more complicated to understand, which is why contracting someone else to do the job is a wise idea.
How can hiring someone to do SEO help me?
SEO professionals offer multiple packages that provide a variety of services, but promises are empty if they don't deliver. Here are some of the advantages of using an experienced individual to carry out your SEO.
Knowledge regarding the latest methods and techniques in the SEO world
Create goals and objectives to optimize your site while using previously tested tried and true methods
Make your site more visible to search engines to increase traffic flow
Apply effective keywords that draw users in and encourage them to click your site
What services will a consultant provide?
Packages vary from one consultant to another, but the following services should be included in any package that you select.
Researching keywords
Creating and designing websites
Aid in creating content with relevant keywords
Exchange links with other companies and sites that have authority in the field
Modify existing pages to make them SEO friendly
Generate reports and provide updated information on traffic changes
Selecting A Consultant
Be weary of any SEO professional who makes empty promises or guarantees extreme changes in page rank or traffic. SEO is a long-term strategy to improve your site's position so you won't see results overnight. When deciding on the ideal candidate to use, consider asking the following questions:
What is included in the initial price?
Do other services cost extra?
Do they offer other beneficial services such as analytics, e-mail marketing campaigns, or managing social media platforms to increase results?
SEO is essential for all business owners to be successful. Selecting someone with experience and knowledge of the constantly changing formula is key to seeing results.