You may have heard the terms SEO or Search Engine Optimization from a marketer or internet marketing professional. You may even understand a little about it. In layman's terms, SEO is the acronym for "search engine optimization." It is the process of gaining Internet traffic from free, organic, editorial or natural search results produced by search engines like Google, Bing or Yahoo. Here are nine essential elements that go into a successful SEO campaign.
Domain Authority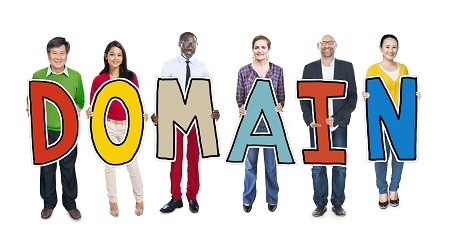 Domain Authority is a measurement of how well a website is predicted to rank against other websites. Technically, it is a metric that shows how many root domains a website has that link to different pages on the website, as opposed to having all links point to the homepage. The domain authority rank is usually calculated by going by metrics like root domains, the number of links going to the site and it is based on ratings provided by large ranking companies like mozRank and mosTrust.
For example, if a site has a domain authority above 35, it is considered to have authority or relevance to the search engines like Bing or Google. In a nutshell, the more domain authority a site has, the more the search engines will like it. You can check your sites domain authority by using the SEOmoz toolbar. Below are tips you can use to help increase your sites domain authority.
Deep Linking: Treat each page as if it is your home page. Your home page links to most pages on the web site, so your other pages should link to other pages on your site. You can do this by linking blog articles to past articles that are similar or in reference to them, use keywords and link them to relevant pages, and get links from other authoritative websites relevant to your different web pages.
Link Diversity: Just like you would want to diversify investments with well performing and respected companies, you want to diversify links pointing to your site from well ranked and respected websites. The search engines like and prefer to give more domain authority to sites that have several links to a page from several sources versus a lot of links to a page from one source. One of the best ways to increase links to your site is to submit quality content or articles to blogs as a guest blogger or to article directories. Just make sure the content or article links back to a page on your site.
Good, Quality Content: You've probably heard that good content is king, but you may not have heard it is relevant for domain authority. People link to websites and pages with high-quality good content and share it with their networks. Naturally, they aren't going to share bad content. Content needs to be original, offer something new to the readers, be grammatically correct and be interesting to read. When writing content, remember to write for the reader, and not for the search engines, so no keyword stuffing.
Be Social: The search engines like websites that actively participate in social platforms like Facebook, Twitter, Pinterest, etc. The search engines recently updated their algorithms to give more authority to websites with higher social media ranking and authority. For example, a website with 1000 active followers on Facebook will rank better than a website with 100 somewhat active Facebook followers.
Give it Time: Don't expect increased domain authority overnight. A sites domain authority gets better with age, popularity, regular posting of good quality content and quality backlinks. Slow and steady wins the domain authority race.
Page Authority
Page authority is a strong contender and factor in Search Engine Optimization, and may be increasing in importance. You would want to increase page authority or page popularity online for pages that a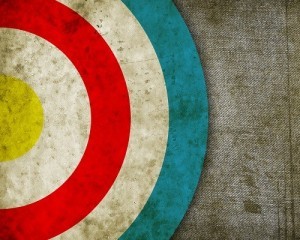 re important to your business. For example, if you have an accounting firm and started offering international tax services, you would create a web page just for that service and try to create a high page authority or online popularity for that new service. Similar to domain authority, you would want to provide:
Update your site or page with new quality content at least once or twice per week
Quality, relevant backlinks to the page
Internal links to the page
Lead people to the page with social media engagement
There are some traditional SEO techniques you can use to improve page authority:
High quality, relevant directory submissions
Commenting on blogs on authority sites
Press releases
Q & A pages
Like with domain authority, slow and steady wins the race, and you can't expect to change a page authority ranking overnight. It takes patience and consistency.
Technical Audits of a Website
Performing a technical audit on a website should be the first step before any search engine optimization work starts. A technical audit evaluates a web sites health. The audit or review looks at the site for errors and weaknesses that can reduce the sites efficiency. The audit also analyzes the websites pages, looking for things that may decrease the effectiveness of SEO techniques, or may negatively increase the bounce rate of new site visitors. It is highly recommended to do a technical audit of a website before beginning any SEO work.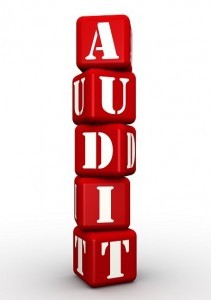 A technical audit may include an evaluation of the following:
Loading time: Includes website and page response time, host connection speed and page file size
Compatibility of the site with different browsers
Broken links and pages (404 Pages)
Host server for internal errors.
Assessment of sitemap.xml and robots.txt files
Review for original content
Look for the presence of titles and Meta descriptions on each page
Identify and remove unwanted plug-ins or scripts
The final report
Each technical audit includes a final report, which contains details about any issues or discrepancies found in the audit and the steps needed to improve or correct the issues and the web site. The audit will also provide tips and steps necessary to help prevent issues occurring in the future. If any corrections were made to the site as a result of the audit, it could take up to three weeks to notice results.
Content
Duplicate Content on the Website
Duplicate content is copy that is published on the Internet in more than one place. Search engines have difficulty determining which version of the content is more relevant or applicable to a search query if the identical content can be found in several places on the Internet, or on the same website.
Search engines will choose the version of the content that is the best or most likely to be the original. However, search engines rarely show the different or duplicate content versions. Because of the confusion when duplicate content is present, search engines provide the searcher with less relevant results, and website owners can and often suffer traffic loss and ranking loss.
Why Search Engines Don't Like Duplicate Content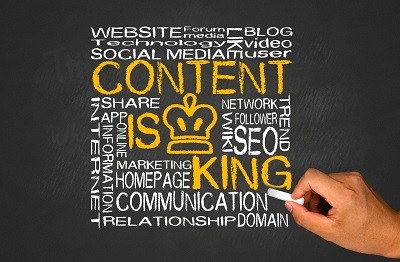 Not sure which version to include or exclude from the search engines indexes
Don't know whether to direct the link metrics like anchor text, trust, link juice or authority to one page or keep the link metrics separated between several versions
Don't know which version to rank for query results
To help the search engines provide the best results for your site, and to keep their confusion at bay, make sure your website's page titles, page descriptions, and content are original and not duplicated on your website.
Duplicate Content on the Internet
Search engines like Google and Bing penalize sites for publishing duplicate content on a website like previously mentioned, or anywhere online. They want to inventory, gather and catalog as much unique, quality content as possible and want to minimize any duplicate content they allow in their indexes. Just like most people don't want two identical shirts in their closet, the search engines don't want to store or index identical content on the internet more than once.
There are several types of duplicate content types. These are some of the most common types and how to address them:
Copied Pages: Copying content from a page on another site onto your site can be valued poorly by the search engines and can drop a domain's ranking. Even if you give credit to the author, you have to be weary. If you're still dying to share the content on your site, add a canonical tag to the page with the copied content indicating that the content is from a different site or location. This will tell the search engines that you intentionally copied the content. On the downside, all the link juice will go to the original article source.
Duplicate Product Information: If you run an ecommerce site, you may sell widgets or items from manufacturers that give you and other ecommerce sites the same product descriptions, titles, and images to post on your ecommerce site. To fix this, you need to take the time to write custom content for each of the items, take new photos, etc. It will take time, but it's worth it for the customer and to set your site apart from the search engines and competitors.
Multi-Page Product Lists and Sorting: If you have an ecommerce site with a lot of items, you may have sorting options that creates unique URL's or multiple pages for the same products. If a different URL is generated each time the item is sorted differently, you can wind up with 2 or more pages with identical content but different URL's. To fix this, add a canonical tag to the initial product page URL, ensuring the other URL's aren't picked up by the search engines as duplicate.
Tackling duplicate content head on will help search engines index your site appropriately, and help them give priority to the correct site pages. While some duplicate content fixes can be time-consuming, it is time well spent because it can help improve rankings and user experience.
Optimization of the Website Content & Code Elements
You've been reading about the importance of content for SEO purposes throughout this guide. Content should be written for humans, and not search engines. But how do you get readers to find and read your content? If you have a great article that you're excited about and ready to share with the world, you need to optimize the content and code elements before you post or publish it online. Click here to read about 6 SEO Content Rules for Dummies. Read on for some additional tips on how to optimize content so people will find your content and hopefully share it with others.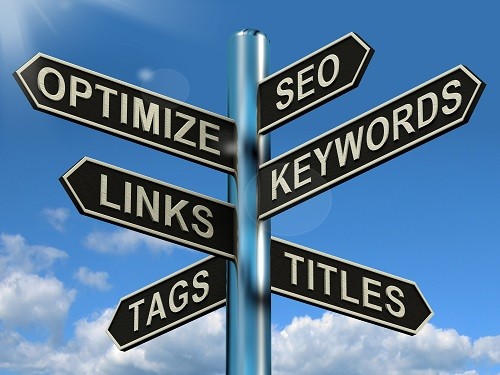 When the search engines index a website, they detect the keywords used on the site and in content and how they've been used. They then rank the content based on the keywords the search engines recognize. The ranking and relevancy to the search query is partly what determines if the content shows up on page one of the results displayed when the keyword is searched, or on page 20.
Start your keyword research by thinking about what word or phrase online searchers will most likely use in a search engine query that is most relevant to your article or topic. It may take some work and research on your part, but it is well worth it.
Start by writing down all the search terms you think people would use to find your article, and what your article is about. Individually enter the words or phrases into the search engines and see what results you receive. Some results may be close in topic and nature to your article, and some may be not relevant at all. This process can take some time, so don't get discouraged.
Keep in mind, many keywords are highly used and competitive and may be difficult to rank for. So try to use keywords or phrases that are less competitive and more specific. For example, the keyword 'iPhone' is very competitive. But if you are more specific in your relevant keywords and use "Used Blue iPhone 4s", you're more specific to the searcher and are more likely to found by searchers. Users typically will use search terms that are more specific to find what they want.
You can also use different free keywords tools like Google AdWords to do keyword research, locally and globally. Enter the potential keyword, and Google AdWords will give you the number of people who have used it in any given month, and how competitive it is based on how much advertising they sell for it. Additionally, optimized content should be 300 words or more and contain outbound links.
When you've found the keyword or phrase that you want to use, you now have to make sure it is placed throughout the website content and in the correct code elements.
Website Content Keyword Placement
Article Title
First sentence of your first paragraph
The last sentence of your last paragraph
Included in at least one heading within the article content
Code Element Keyword Placement
Include in the page URL, keep it relatively short
Page Meta description
The alternate text field of images included in the content
Remember, before you optimize website content and code elements, make sure you have great content. Write for the reader and not for the search bots. If the content is written well, finding the keywords and placing them in the content and code is easy after that.
Link Popularity
In its simplest definition, link popularity can be defined as the total number of web sites that link to a site. Like the saying goes, he with the most toys wins, the website with the most and best links wins. The major search engines like Google and Bing include link popularity in their algorithms and are included in how they decide a website ranks.
There are two types of link popularity, internal and external. Internal links are the links coming from within a website to other websites. External links are links from other websites that link back to a website. Websites that have a lot of internal and external links, or high link popularity, rank well with search engines because they are seen as informative and having a good online reputation.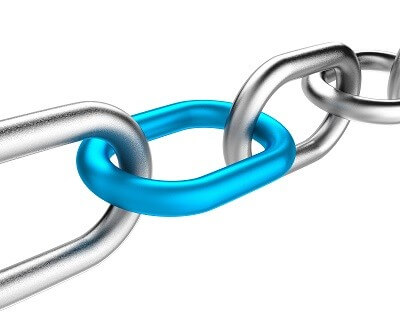 Like a popularity contest in high school, the most popular people often know the most people. Websites and link popularity operate the same way. Websites with more links or pages linking to them are seen as more popular to the search engines. Some links are weighted better than others though.
For example, if you write an article or blog, and the New York Times links to your article in one of their articles or on their website, that link will be weighted much higher than if your babysitter Susie links to your article or website on her blog. The New York Times is considered a more valuable link because of its audience, influence and clout. Although Susie is a great babysitter, her blog and reach is likely much smaller.
Link popularity can give you the edge against your competitors. If all things are equal or close on competitor's websites in terms of search engine optimization, a search engine will rank the website with higher link popularity above the other on search engine results pages.
Similar to the philosophy around popularity, people like to be around and know people that are good, quality people. Websites are the same. Websites with quality content, information and a good visitor experience will attract more visitors. It's that simple.
Inbound, Outbound and Onsite Links
You can have links coming into your website, they are termed inbound links, or you can link to others sites on your site, they are called outbound links. You can also have links on your site that link to other pages on your site, or onsite links. All three are necessary to increase link popularity.
Inbound Links
The more external and relevant sites or pages that link to your website the better your site will rank with search engines. If you have links from websites or pages that aren't similar or relevant to your site or industry, they won't carry any weight with the search engines. Some have paid for inbound links, but read our blog post to learn about what Google thinks about paying for inbound links.
Good inbound links should come from web sites or pages that have the following:
Site or pages are related to your content or industry
Site or pages already have a few outbound links
Site or pages have a high Google PageRank
Site or page is from a quality site in the industry that carries some authority
To gain quality inbound links you need to:
Have a great site loaded with fresh quality content that will naturally attract others sites to link to.
Call or email other related websites and request links to your site, although this way can be difficult and time-consuming, and often lead to rejection.
Make link friends by being involved within your industry. Look for relationships with other people in your industry and ask them to link to your site.
Author industry-related articles or a blog and allow others to put it on their site if they give you a back-link when they post it.
Write and distribute press releases to free or paid online press release services.
Submit your site to online directories.
Read our blog post about finding the right mix of on-page SEO and link building to learn more.
Outbound Links
Just like you want your site to be engaging, informative and attract people to it, you want to make sure your outbound links only link to sites that are similar. Link to relevant sites and be choosy who you link with. You are protecting your link popularity after all.
OnSite Links
If you produce a lot of great content, linking your content to other great existing content on your site is valuable in establishing link popularity. If you write a blog post about dog walking, and refer to a topic or subject that you wrote about in a prior blog, link to it when you reference it in your blog post. It helps your visitors and readers, and helps search engines recognize your related content and how it is grouped.
Nobody likes popularity contests, but search engines do, and they value link popularity. As a rule of thumb, make sure you have a quality site with quality content that people want to link to, and your link popularity will increase the more people know about your site! For more tips, read our blog post about ways to attract links and boost SEO with great content.
Content Syndication
You've written or have great content, and now you want to get it out there! Content syndication is when you give others permission to post your article or content around the Internet. To syndicate, or get your content into syndication, you publish or push your site, blog or video onto other third-party sites. That includes your blog, site, or video content and providing the full article, a snippet, a link to your article or video, or by thumbnail. The more your content or article is posted or shared, the more search bots rank your site as an authority site.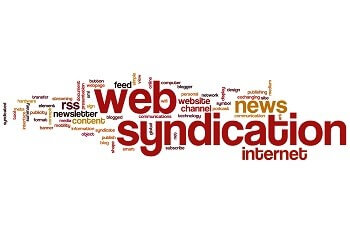 A common type of content syndication is RSS or Really Simple Syndication. An RSS is a 'feed" or regular and constant source of articles or news from all over the internet that are 'fed' to sites that are subscribers of that feed. These are still around, although, keep in mind they are decreasing in usership. Read more about how to improve your site with RSS in our recent blog post.
To get started, inventory the content you have and where you want to syndicate or send it. Think about the content distribution partners you are interested in, review their requirements and your capability to use their software. Most syndication partners require their content providers use custom content items like RSS feeds, thumbnail images, titles, snippets, URLs and paragraph excerpts. URLs.
Pay for Syndication
Paid syndication engines normally charge the content promoter per click. It is a low-cost way to syndicate your content, with some vendors charging as low as $.10 per click and going up to $.30 or more. Big players in this arena are Outbrain and Taboola.
Free Syndication
Industry sites and newsletters are always on the hunt for good content but don't want to pay for it. They typically want original, unique content and if you can provide it ask your industry partners if they would be interested in an article from you, and pitch the article topic. Not only will you get your article published on an industry site, but you will help start a relationship with the readers and be seen as an industry authority or expert.
No matter how you chose to share your content, adding content syndication to your SEO strategy is a must!
Social Signals
Social Signals play a role in organic SEO, however, were not entirely sure how much as it is difficult to measure. Social signals are online social activity through different social media channels like Facebook, LinkedIn, Youtube or Twitter. Although the exact measurables aren't clear, social signals are increasingly becoming more important over time not only for increasing website traffic, but also for building brands and increasing revenue. Click here to learn about the difference between search engine optimization and social marketing.
Social signal impact on organic rankings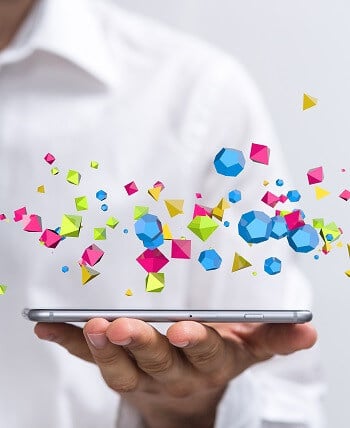 Using social media outlets provides a direct impact on a websites organic rankings. The direct impact comes from the number of:
Facebook Likes for your page
Facebook shares
Twitter followers
Tweets including a link to your site
Tweets mentioning your brand name or your brands hashtag
People in your Google+ circle
Unlike direct impact that can be measured easily, indirect impact on a websites organic rankings comes from other items that are sometimes easy to measure and sometimes not:
Improved online visibility/brand awareness
Increase in the number of inbound links
Increase in positive reviews on review sites like Yelp, etc.
Decrease in a sites bounce rate
More average time spent time on site
Increase of repeat visitors to a site
Social signals and engagement are becoming more important in regards to SEO ranking algorithms. Some believe the direct and indirect impacts of social signals will be more important than links in regards to value as a ranking factor. You must establish these core social media elements on your website and off.
Elements to include on your website:
Share buttons (like, recommend, tweet, bookmark, etc.)
Connect buttons (Like our Facebook page, Follow us on Twitter, Follow us on LinkedIn, etc.)
Blog – Include regular posts of new quality content
Elements to include off your website:
Have an account for most or all of these platforms.
Facebook
Twitter
LinkedIn company page
Pinterest – applicable to most, but not all
Youtube – applicable to most, but not all
More..
How to use your social sites
When you post new content to your website or blog, make sure to share it on all of your offsite social media accounts. If your company has news or a press release, share it on your social sites. Encourage your blog readers to share the content on their social channels by providing the 'share' button or 'like' button. Use images on your posts so Pinterest users can pin your post and image if they feel inclined. If you think something is cool or interesting, chances are others in your industry will too, so share it on your social sites!