With 2014 behind us, I'm sure companies are looking at their 2015 marketing plans, including their SEO plan. Prioritizing can be difficult because there are so many things to do. These are my five easy, simple steps that can help you improve your Search Engine Optimization results this year and improve your sites web pages rankings and position on Google and Bing.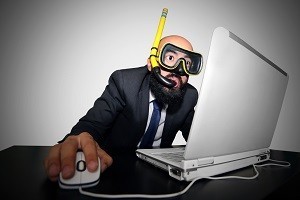 Start with a Strong, Fast Loading and Engaging Website
Our attention spans aren't what they used to be, and generally speaking many of us don't have the patience when it comes to finding what we are looking for on and offline. That being said, most internet users only give a website and website elements a few seconds to load, before giving up and moving onto another website that loads immediately. So it is very important in website visitor engagement to make sure your website loads quickly. You can do this by making sure the files on your site are appropriately sized like video, pictures, and audio files. It's great to have all of these content elements for SEO, but if they take too long to load, you will lose customers quickly.
Attract Visitors to Your Website
Like the ice cream truck plays music to let neighborhood kids know the truck is close and ready to sell frozen treats, your website must attract visitors. Your website is similar. The colorful ice cream truck can be filled with great frozen treats, but no one would know about its presence without the music the truck plays to get attention. You can have a website filled with great SEO content, but you have to attract visitors to it. Start by making sure your site URL is short but descriptive and easy to remember. Additionally, have a short but engaging and descriptive website description for your home page, and page descriptions for each website page. The page description should be given as much attention and importance as a websites content because internet users make quick decisions on which websites to visit when they are looking at results from online search queries.
Update SEO Content
Things have changed over the years in SEO. Gone are the days of keyword density specifics, and now we are in the days well-written SEO content. Previously, websites were given priority based off of how many times a keyword was used on a website. Thankfully, now search engines have made changes to their algorithms giving priority to sites that have high content quality, providing a better search experience for everyone. By updating your site with great content on a regular bases, and by providing the content with appropriate titles and images, you can help ensure customers, and potential customers return to your site regularly.
Google+
The largest guerrilla online is Google, and so to rank well, we must play well in the sandbox. Although not everyone uses it as their primary social account, it is one of the fastest growing social platform and is growing in internet search usage. Like the other social platforms like Facebook and Twitter, it is free to join and use. Similarly, your Google+ followers can stay updated on your new content, and learn more about you by viewing view your profile. By having a lot of followers that are engaged with and sharing your content, you can help drive traffic to your site. And it is always a good idea to follow Google products and participate according to Google's rules. The search giant is always looking to improve user experience and you should too.
Bing and Google Error Checks
If you're not monitoring your site on Google or Bing Webmaster tools, you need to start. Both search engines provide webmaster tools websites that you can register your site with. By registering your site with both search engine platforms, each Webmaster tools account will check your site for problems it may be experiencing that can result in lower search engine rankings and load times. It's easy to register a website with either of the search engines webmaster tools platforms. Both Bing and Google Webmaster Tools provide the website registrar with ways to improve search ranking and ways to improve SEO content.
I love the art and science of Search Engine Optimization. It's an ongoing learning process because the process of optimizing web pages to obtain organic, unpaid and free web traffic from search engines changes in small ways year after year. I hope these SEO tips for 2015 help you rank your site higher in search engines this year.