By Jim Clanin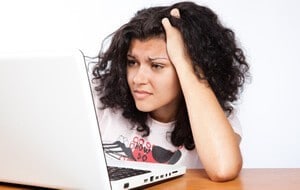 Making a first impression is not only important when you first meet a business contact, it is also important the first time a contact visits your website. A judgment is immediately made, usually within just a few seconds, of the website's appearance. If the website design isn't appealing and easy to use, chances are you will lose that business prospect and never gain another chance to make a good second first impression. When you want to achieve your desired business goals and meet the expectations of your customers, a professional web design is essential.
What constitutes a professional business website design? First, it is crucial that the logo on your site be in keeping with the professional image you want to project. All of the phrases, words and images used should be of the highest quality. When images and pictures are of poor quality, you run the very serious and likely risk of losing your customer and potential income.
Furthermore, content must be displayed in an appropriate manner so that users are able to easily read it. The fonts used on your website should be consistent throughout and always easy to read. The same is also true for the design layout used on every page of your website. Consistency in the fonts and designs must be maintained to prevent the customer from becoming distracted, losing interest and eventually leaving your site.
Your website is an important representation of your business. It is not an area where you need to try to cut corners and save money. How much money are you really saving if you are losing out on potential income by not having a professional web design? In the long run, a professional web design is an investment you cannot afford to skip.
We often say that your website's job is to get you on the vendor evaluation list and keep you on that list. Professional web designers are specialists in how to create the best website for your business. There are countless risks to handling this task on your own. Here are just a few:
Weak Creative Design
Poor Use of Colors
Inconsistent Branding
Slow Loading Web Pages
Poor Image Quality
Confusing Navigation
Frustrating Web Usability
If you're an expert in these, you should start a web design company. If you're an expert in something else, you should hire a professional web design company.
DoubleDome Web Technologies is an Atlanta web design company that provides a full range of Internet Marketing services including Professional Web Design, E-commerce Web Design, Mobile Web Design, Flash Design, Search Engine Optimization (SEO), Email Marketing Service, Website Support, and Web Hosting. DoubleDome is a single point-of-contact for all Internet marketing services for corporate websites, Ad Agency Outsourcing, Business web design and retail e-commerce across the country. For more information about DoubleDome, please visit their website: www.doubledome.com.