SEATTLE WOOCOMMERCE SUPPORT SERVICES
WooCommerce Support Services: The Solution For All Your Ecommerce Issues
SCHEDULE A FREE CONSULTATION
"*" indicates required fields
If you own a WooCommerce store, nothing should be more important than your website. After all the time and money spent on developing it; if something were to happen like an active technical glitch that takes down your site 24/7 – You would lose everything! That is why we offer Seattle Woocommerce Support. We want to make sure that your WooCommerce store is always up and running so that you can continue making sales and scaling our business.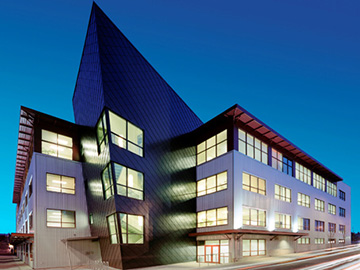 DoubleDome Digital Marketing
206-333-6849
1455 NW Leary Way
Suite 400
Seattle, Washington 98107
Our Comprehensive Woocommerce Support Services Include:
24/7 Security Lockdown & Monitoring
Daily 10-Point Malware Scan
File Change Detection
Strong Password Enforcement
Lock Out Excessive Login Attempts
Monitoring & Lock Out Bot Detection
Hidden Login & Admin
24/7 Site Speed Monitoring & Optimization
Desktop/Mobile Cache
Minify HTML
Minify CSS
Minify JS
Image Optimization
Delete Cache Logs
Database Cleanup
Daily Off-site Website & Database Backups
Daily Software Backup
Daily Database Backup
Daily Theme Backup
Daily Content, Images, Assets Backup
PLUS UNLIMITED TECHNICAL SUPPORT
Malware Cleanup/Site/DB Restore
Database & SQL Troubleshooting
Website Technical Troubleshooting
CMS Technical Troubleshooting
Third-Party Plugin/Module Technical Support
Software, Plugin, Theme Updates
WP Core Updates
Theme Updates
Plugin & Module Updates
Customer Plugin & Module Updates w Testing
30 Minutes Web Updates Monthly
30 Minutes Of Included Update Requests
Modification & Addition Of Website Content
Image Manipulation, Addition & Replacement
Modify Navigation
Discounted Development Costs
Monthly Security & Activity Reports
Malware Scans & Blocked Hacks
Core Updates Completed
Plugin Update Completed
Backups Completed
New Content Activity
Search Console Activity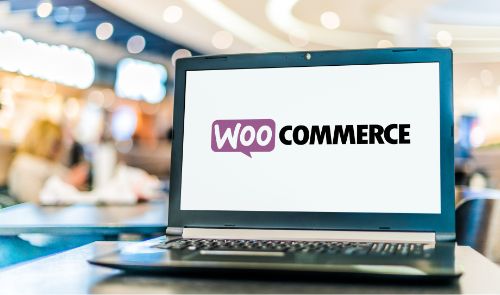 Let Us Secure, Speed Up, Backup & Update Your Woocommerce Website
Get a Free Consultation with an Seattle WooCommerce Support Specialist
There are a few things to keep in mind when you're looking for Seattle WooCommerce support services.
First, make sure that the company you're working with has experience with WooCommerce. There are a lot of different ecommerce platforms out there, and WooCommerce is just one of them. If a company doesn't have experience with WooCommerce, they may not be able to provide the level of support you need.
Second, make sure that the company you're working with offers 24/7 support. Things can go wrong at any time, and you need to know that someone will be there to help you fix them. A company that doesn't offer 24/7 support isn't worth your time.
Third, make sure that the company offers a money-back guarantee. This shows that they're confident in their ability to provide WooCommerce support services. If a company doesn't offer a money-back guarantee, it's best to avoid them.
As WooCommerce Support Expert, we help woocommerce small to large store owners build, manage, grow and maintain their online shops. From setting up a new shop, fixing a broken online store, and getting additional subscriptions for the online store, our dedicated woocommerce supports are all hands for it.
We know that WooCommerce is a plugin for WordPress. Seattle Woocommerce Support are vital for businesses that rely on WooCommerce to run their online stores. At DoubleDome Digital Marketing, our Woocommerce Support Services are 100% that you can trust.
Why are WooCommerce Support Services Important?
Your WooCommerce shop is the lifeblood of your business. Without it, you wouldn't be able to make sales or keep your customers happy. That's why it's so important to have a reliable WooCommerce support team in your corner.
WooCommerce Support Services can help you with a wide range of issues, including:
Out of Date Plugins and Themes
Plugin and Theme Conflicts
Product Image Sizes Are Wrong
Digital Downloads Don't Appear in Checkout
You Have the Wrong Hosting Configuration
WooCommerce Store is Slow
The best eCommerce software out there is no longer enough to keep your customers happy and coming back for more. You need a solution that can help you with issues like slow loading times or technical problems, which could be slowing down business growth in ways many entrepreneurs may not have considered before!
What's even worse than having an especially frustrating customer experience? Giving someone else their money back after they've tried everything possible just so it won't continue bothering them day-in/day-out on social media – all because of something as simple (and fixable) sounding as an issue "Technical difficulties."
When you have WooCommerce Support Services, you can rest assured knowing that someone is always there to help you troubleshoot and fix any issue that comes up. Having a reliable support team will save you time and money in the long run.
DoubleDome WooCommerce Support Can Help You With:
Troubleshooting Technical Difficulties
Integrating WooCommerce With Your Existing Website
Installing WooCommerce On Your WordPress Site
Setting Up WooCommerce Products And Categories
Configuring WooCommerce Shipping And Taxes
Adding WooCommerce Payment Methods
Designing A Custom Page
Things to check on daily, weekly or monthly on your WooCommerce Store.
Make sure that software is updated.
Perform a Scan for Malware
Timely Backup your store
Test all checkout processes
Run site speed tests
Filter spam
Manage inventory listing
Handle refunds and returns of products
Add fresh content for visitors
Keep an eye on analytics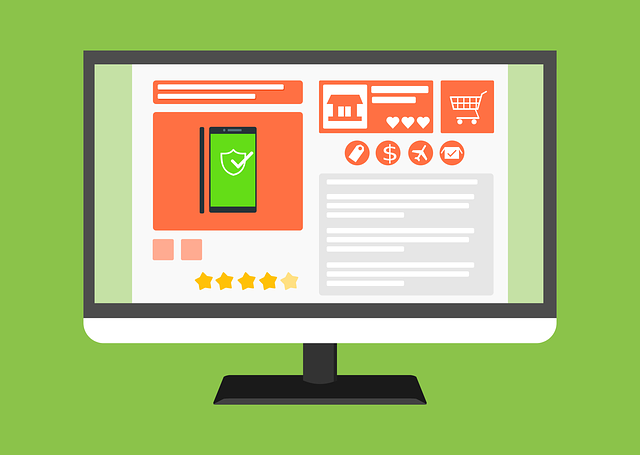 WooCommerce experts can help you with all of these lists and more, so that you can focus on running your business. Contact us today to learn more about our WooCommerce support services. Our team is here to help you succeed!
Let Us Secure, Speed Up, Backup & Update Your Woocommerce Website
Get a Free Consultation with an Seattle WooCommerce Support Specialist
Whether you're running an eCommerce store or any site, one thing is for certain: without help at some point your work will become too much to handle. No business owner can do everything, which is why it's important to have a support system in place. When it comes to WooCommerce, our experts are here to help you with whatever you need.
From managing inventory and site content, to ensuring checkout processes are running smoothly – we've got you covered.
We're always happy to help out our customers in whatever way we can. If you have any questions or need assistance, please don't hesitate to contact us. We'll be more than happy to help!
Don't Take Our Word for It: What Our Clients Say About Our Service

"When we were looking for a company to host and provide WordPress support for our website, the top priorities were accuracy and timeliness. With DoubleDome, changes to our website are often made within the hour of sending our requests. This has allowed us to keep our website up-to-date so that we can pay more attention to running our business and working with our clients."
E. Bell

"DoubleDome makes changes to our website promptly, efficiently, and courteously. We have the input we want in creating and maintaining our site. They are a pleasure to work with."
Nancy Evans Elrod
Co-Owner, The Corner Pub

"I have been working with DoubleDome now for about 8 years. During that time I have referred them to several of my top customers. I have always received glowing praise about the company for their work which speaks volumes. DoubleDome is a company that you can rely on, and enjoy working with."
Joe Edwards
Vice President, Sales and
Marketing at IMAGERS

"I've been working with DoubleDome for nearly seven years and have been incredibly pleased with their support. From website design, development, hosting and digital marketing services, they truly are a "one-stop shop" for all our website and digital marketing needs. They're responsive and accessible when I need support, and they're able to clearly explain more technical processes and details when I have questions. If you're in need of a beautiful and optimized website that will get seen by your target audiences, I highly recommend that you call DoubleDome! "
Mary Olsen Newton, APR
Chief Communications Officer, A.G. Rhodes

"Our partnership with DoubleDome has resulted in an innovative and more user-friendly website. With increased flexibility and new opportunities to integrate our various channels, the website is our cornerstone for more effective communications with our members and gives us an online presence that shines. We look forward to building on our relationship with DoubleDome and strongly encourage others to explore their services."
Ashley Pilgrim
PRSA Georgia

"We've opened 4 offices around the country with some of those being acquisitions. We didn't have the internal staff to create all of the digital marketing campaigns. DoubleDome realized that. Chris approached us with a plan that covered all of our needs. They handled everything from strategy to implementation. We get monthly performance reports and can see the difference it is making to our business."
K. Reach

"We've been working with DoubleDome for 15 years. They started out as our web designer, and that grew into doing our digital marketing services. With their help we've created a model for quickly generating sales in new markets and have expanded from one state into five!"
N. Jackson

"I'd like to express my high level of satisfaction with your website design service. You're company did an exceptional job of implementing my idea into a dynamic and visually striking website and the entire process was seamless from the beginning to end. The staff at DoubleDome was always readily available and very knowledgeable. I would highly recommended your service to anyone looking to create a new website or improve upon an existing one."
Logan Belz
My Home Owner Claim

"I can never thank you enough for the great work that you did for "us" and your above and beyond-ness, taking time to explain the details is such a rare thing in business and we're truly fortunate to have found you."
Beth White

"DoubleDome updated our optometry site from top to bottom. They were able to give it an exciting new look that was well-suited to the practice. We had a variety of special requests and the people at DoubleDome were able to ensure that every point was taken care of in a timely manner. I would recommend them without reservation to any business that is in need of web development. Easy to work with, and excellent outcomes. "
Tom Brillante

"Sitting here stranded in 2 feet of snow so I have time to give you a thumbs up. The two ecommerce web sites you designed for us to work in tandem are great and doing a fantastic job of handling the individual and quantity orders."
Steve Darling

"DoubleDome's professionalism, extensive knowledge and creativity all came into play to design a online store that makes my unique automotive lighting products available to the world. What started out as a few LEDs, a scratch pad and an idea has turned into an ecommerce business with clients worldwide thanks to DoubleDome."
David Delaney

"I wanted something simple yet memorable. DoubleDome was great at designing what was in my minds eye. Thanks so much!"
Julie White

"Our brand was dated and showing it's age. DoubleDome helped keep the feel we'd had for so many years, and bring it into this decade. I'm really happy with the project and the results."
J. Anderson

"Who has time to do all their marketing? We certainly didn't. DoubleDome's huge list of services is great for us. They put together a program that makes sure we're doing everything we should every month."
M. Strickland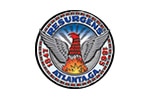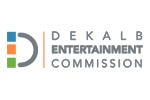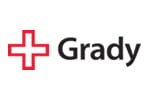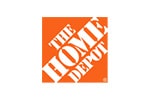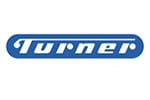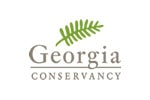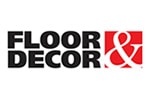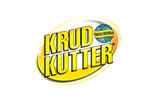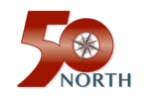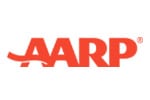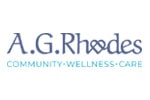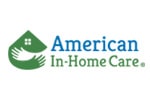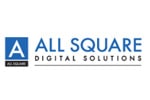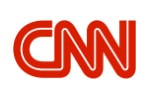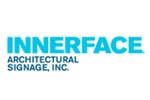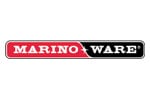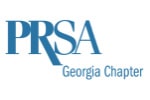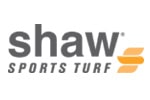 Let Us Secure, Speed Up, Backup & Update Your Woocommerce Website
Get a Free Consultation with an Seattle WooCommerce Support Specialist