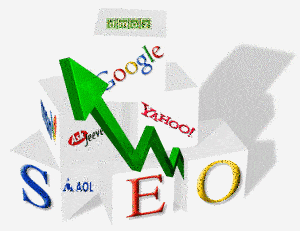 One way a business can do well on their search engine optimization programs is to make an effort to be useful to their clients. When clients come to your site, they should get a bit more than a sales brochure for their efforts. The idea behind many SEO efforts is to develop a site into something that's actually useful for the reader. This entails some basic considerations.
The site should be easy to navigate
The site should have standards-compliant code
The site should not stuff keywords
If you know a little bit about search engine optimization, you've probably heard about keywords. These are simply words that make a site likely to be more relevant to a search and, thus, that make a site more likely to show up in results. If you were an Atlanta, Georgia business and wanted to make sure that you came up among the results for businesses of your type in the area, you'd make sure to mention Atlanta and Georgia a bit in your copy. Stuffing is when you simply state the keyword over and over absent any relevant context. This is considered a form of spamming by the search engines and will get you tossed out of their indexes.
Ask your web design company about search engine optimization and content. They can help you to set aside certain areas of your site for this content and, provided that you make a good effort at having good content developed, your site will be useful to your visitors. This gives you considerable credibility in the eyes of your customers, of course, and gives off the image of a company that puts some thought behind its web design beyond how to make a buck off of it.
DoubleDome Web Technologies is an Atlanta web design company that provides a full range of Internet Marketing services including Custom Web Design, E-commerce Design, Mobile Web Design, Flash Design, Search Engine Optimization, Email Marketing Service, Website Support, and Web Hosting. DoubleDome is a single point-of-contact for all Internet marketing services for corporate websites, Ad Agency Outsourcing, Business web design and retail e-commerce across the country. For more information about DoubleDome, please visit their website: www.doubledome.com.