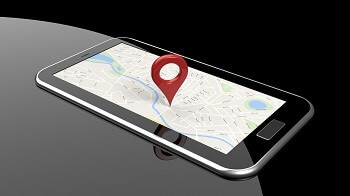 There are so many to do's when it comes to putting together an SEO strategy and plan. Some things are more time-consuming and difficult than others. Gaining citations, which is sometimes incorrectly confused with getting links or link building, are a simple and easy way for small local businesses to increase their rankings with the search engines.
Citations are online listings or mentions of your business name, address and telephone number. They don't have to link to your website, be in bold, or flashing to get the search bots attention. It just needs to be listed or posted online in several different places and the same format. Sounds too simple, and it really is!
For the search engines to give searchers the most relevant and applicable local search results, they need to know where your business is located. Like high school kids, search engines like popular companies. In the world of the internet and with citations, the more places your company name and address are online and appear on reputable websites, the more popular you are. It's that simple. So get your company name and address mentioned or listed on as many reputable and applicable sites as you can.
Keep your citations the same
Although everyone knows that BLVD, Blvd, and Boulevard mean the same thing, the search engines like to see consistency so they can easier play matchy matchy with your company information. So when gaining citations, put effort into making sure the company name, address and phone number are listed exactly the same way. For example, the two examples below show slight differences in the company name and street address that humans can understand, but search engines will get confused by and potentially give less credit to. So when placing citations, choose one style i.e. Ste vs. Suite and stick with it. Examples of different citations are below.
Company
100 Peachtree Street N.E. Ste 500
Atlanta, GA 30309-4465
(888) 888-888
Company Inc.
100 Peachtree St. NE Suite 500
Atlanta, GA 30309
888-888-888
How do you get citations?
Set up a Google Places page. By doing this, you will receive a spot on Google Maps with your citations. This page will also automatically become your Google+ Local page, which is really nifty! Since Google is the biggest guerrilla on the net and has, notice how your citation is listed on Google Maps and use that style for all future citations. So if Google spells out Boulevard, make sure your future citations spell it out too. If Google puts your phone number in parentheses, make sure your future citations list your phone number in parenthesis also – capeesh?
If you're a member of your local Chamber of Commerce or are a member of any professional organization and they list members, make sure you get your citation listed. Also, there are several online review web sites and online directories that are happy to list your company name, and some are free some are not.
Check existing citations
If you've been around a while, chances are you already have citations through local community business activity. But are they all listed the same? To find out, Google your business to see where your business is listed. If you have incorrect citations, correct them. Some may be easier than others. To make sure your future citations appear correct, set up a Google Alert for your company name and receive regular email notices for when and where your business name appears online.
Depending on your market, industry and competition, you may want help with getting citations or have an SEO plan. DoubleDome can provide a complimentary SEO analysis of your site and your competitors, help you improve your organic rankings, and make sure your citations are matchy matchy.