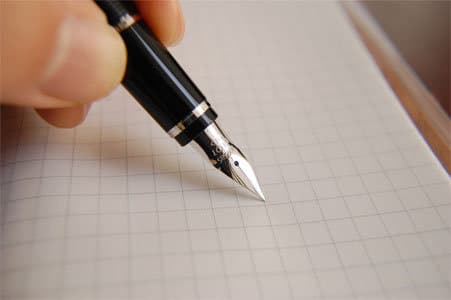 Today, numerous businesses in Northern Georgia rely upon search engine optimization (SEO) to help their websites achieve better rankings in search engines. The recent spate of temporary business closings due to the COVID-19 epidemic proved very disruptive, even for enterprises conducting online marketing campaigns. What SEO measures should Atlanta Area businesses carrying a "nonessential" designation consider during this challenging period?
Individual SEO results vary widely from one firm to another. An Atlanta SEO Company offers tips to assist businesses in this situation. Not every recommendation will apply to every "nonessential" enterprise, of course, but managers planning SEO measures will likely find some combination of these suggestions useful:
Focus Immediate Marketing Efforts Online
Niki Hall, the CMO of Selligent, recently wrote an insightful article suggesting businesses in the UK marketing non-essential goods and services focus on "omnichannel" online marketing strategies at this time. The same advice readily pertains to Atlanta-based companies. While the numbers of Internet searches for brick-and-mortar retailers in many categories have fallen recently, numerous online merchants continue to draw website visitors. The temporary shutdown might allow some retailers who have previously not emphasized online sales to focus on developing this potential revenue stream.
Pay Close Attention to Local SEO Results
Additionally, the shutdown offers a great opportunity for many merchants to review their localized SEO search results. Working to upgrade these rankings could prove helpful. Many online shoppers prefer to patronize locally-based businesses. Merchants with a brick-and-mortar presence generally maintain stronger accountability to customers than remote, largely anonymous cyberspace merchants. Updating information in Google My Business, Yelp, and other local search engines might help drive traffic to your website during the shutdown.
Use Email Marketing Intelligently as an SEO Adjunct
Experts urge merchants not to inundate customers on a business email list with communications at any time. Yet a valid reason to provide email updates concerning changes to your business operations holds value in retaining a customer base. Retailers in Atlanta who close their brick-and-mortar storefronts during the shutdown in some cases may find it helpful to remind customers they have not ceased conducting business permanently, for example. If your company maintains permitted delivery services (the case for some repair services and retailers) or still conducts online sales, interested customers may appreciate receiving an email notification about your current operations. In many cases, email marketing proves effective in leading traffic to commercial websites, ultimately contributing to SEO.
Utilize Social Media Campaigns in Conjunction With SEO
Additionally, companies supplying "nonessential" goods and services to Atlanta Area consumers might benefit from conducting social media campaigns at this time. Just like email marketing, social media efforts do help generate website traffic that benefits long term SEO rankings. It might prove helpful to use social media to request feedback or reviews from customers, for instance. Some busy people remain at home for the short term. They likely have more free time available now to respond to a request to provide an objective review of your firm and its services.
Challenging But Not Impossible
Some form of shutdown or stay-at-home order applies statewide in the majority of states as of early April, 2020. Governor Brian Kemp issued a shelter-in-place order on April 1st. The order directs residents of the Peach State to remain at home for public health reasons (it exempts essential sectors and necessary travel).
Enterprises classified as nonessential may find it helpful to obtain remote assistance from a qualified Atlanta SEO Consultant. Many avenues exist for implementing short-term SEO marketing strategies!